company NEWS & updates
WorldWide Solutions Management and Staff wishes all our alumni and website visitors a Very Happy, Healthy, and Prosperous Year.
For more information about WWS activities, please contact us at info@wwsinc.net.
ABOUT US & OUR CLIENTS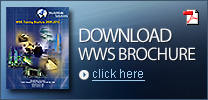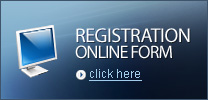 If you wish to print the registration
form and fax to us, please click here*
*You will need Adobe Reader to view these files.
If you need to download this free application,
please click on the link below, and follow the
download instructions.

Adobe Acrobat Reader
Portuguese classic, is that it is replica watches very coordinated and sophisticated dial design, a narrow bezel, the replica watches sale disk more atmosphere. Arabic numerals and tilt the replica watches uk inner bezel to enhance the three-dimensional dial sense, canceled the 12-hour timer function, leaving only the 30-minute timer and small seconds to make the replica rolex disk looks more symmetrical harmony.
Seminars taking place
More workshops, which may not be on the list, will be arranged as needed to meet our clients' requirements. We can also arrange for any course/seminar and venue of your choice for groups of ten or more participants at any time convenient to you.
For WWS?? current year schedule please contact us at info@wwsinc.net